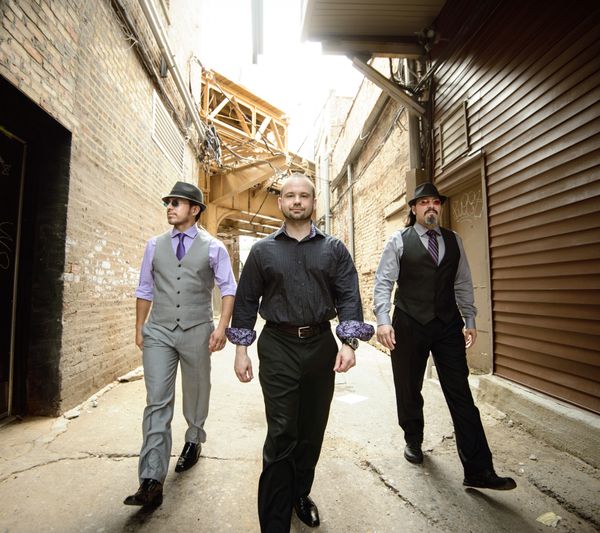 THE BAND
Featuring complex rhythms with infectious grooves, mesmerizing melodies and sing-along lyrics, Papi LeGusta blends the best of Rock and Blues with a little Funk and Soul to create a unique, dynamic sound that is familiar, yet unmistakable. Canadians refer to it as "Southern Rock."  We lovingly refer to it as Slow Jam Chorizo Music.

No matter what you call it, Papi LeGusta is sure to be a cure for whatever ails you, to be enjoyed in glutinous, irresponsible fashion. The race to become the first intergalactic rock band has begun…
PAPI TOM
---
POTS & PANS
---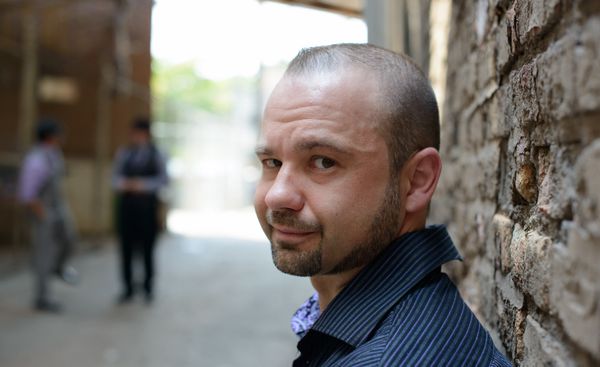 Papi Tom started banging on his pots and pans in the mid-90's after watching Tim Alexander of Primus fame in all of his cacophonous glory at the Aragon Ballroom in Chicago. Prior to this, Papi plied his trade as a vocalist and bass player. Irregardlessly (that's a real word… right?), Papi refuses to sing these days, leaving Tio, and YOU, to struggle and suffer through the backing vocals.

The Drums have always been Papi's true calling. He first laid down the beats for Jo Mammma and the Ding Dongs of Lust, a musical adventure rooted deeply in the Chicago music scene. After a short-lived, but memorable tenure as Jo Mammma himself, Papi moved to Phoenix Arizona, where he spent 6 years honing his rhythmic craft while building an advertising empire. As a member of Redd, an ambient, instrumental rock outfit with deep jazz influences, Papi Tom was introduced to the complex world of polyrhythms and odd meter. Sadly, after significant investment to record Shinebox, Redd's would-be debut album, the project was never completed.

Papi made the long trek back to Chicago at the turn of the millennium, and emerged ready to pay homage to the Gods of Rock. First recruiting old friend – Terry B. – to play bass and their old acquaintance - Tio Jorge - to play guitar, the trio became known as Sans Obol, eventually enlisting Jason D. on vocals. The 4-piece recorded two demos at the Plainfield School of Music before disbanding, leaving business unfinished... Having played several intimate yet successful shows, Sans Obol's music has now been forever lost in time.

Years Later Papi was fatefully introduced to Uncle Mike. After writing an album's worth of music on drums and bass, Papi hoodwinked Tio Jorge into joining his new musical project after considerable amounts of turkey, booze and sweet talk. It was quite the underhanded tactic, but we're talking about Papi Tom, right? …And honestly, would you expect any less?
TIO JORGE
---
GUITAR & VOCALS
---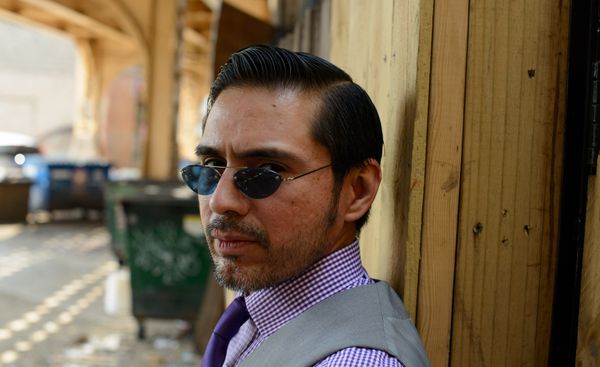 Tio was born a wooden boy, who after decades of mischief, debauchery and all around unworthiness became a real boy. Today, he spends his days counting on his fingers, devising overly complicated standard operating procedures to facilitate mass confusion, and spreading fear and self doubt with utmost efficiency and effectiveness.  And while he sleeps, he dreams of playing guitar.  

After spending years roaming aimlessly through the land of Champaign, IL, Tio was enlisted in Bent Til Broken, his first foray into Rock territory. Prior to this, he spent years channeling evil through a nylon string acoustic guitar, composing ballads of vampiric love. The experience transferred well to the electric guitar, but success was short lived as Tio was baited back to his motherland, CHICAGO.  

Tio spent years trapped by the oppressive forces of righteousness & routine before uniting forces with Papi Tom in Sans Obol. Their evil plotting proved too great, however, & Sans Obol eventually imploded. A balance in the time-space continuum was needed. The years that followed would bring that balance, & that balance was embodied by none other than The Great Uncle Mike himself. As fate would have it, Tio had acquired yet another instrument of mayhem, Papi LeGusta.
UNCLE MIKE
---
GUITAR & VOCALS
---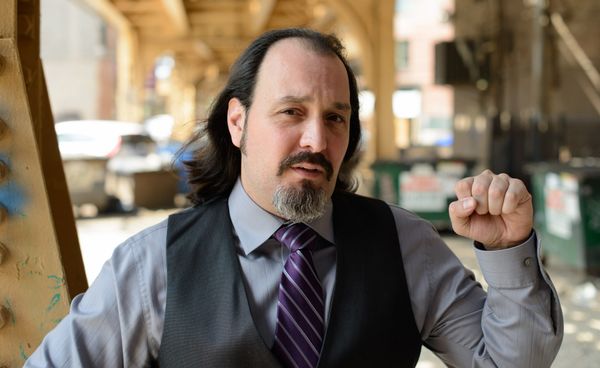 Having just started playing bass guitar, Uncle Mike plays it like he's been playing it since the fall of 1989.  He's learned to play millions of songs, half of them from the Metallica catalog.  But now he only remembers about 12 of them, all of which he's forced to play below 120 beats per minute.   
  
During his short tenure, Uncle Mike has played in Mydian, Myzyri, Pyper, Catalano, and Servitude – all original bands.  In addition, he has flexed his muscle in tribute bands Vulgar Power, Damaged Justice, Devils Whorehouse, and Hangar 18.   
  
Releasing bootleg recordings and demos while in Mydian and Myzyri, Uncle Mike started really breaking ground in Pyper.  Pyper released the "Lost Weekend" Demo and the "Our World" album, before finally releasing their grand masterpiece, "Pyper?! Hardly Knew Her!!"  That very last bit is a complete lie, but we had to put it in there. We're just testing to see if you're actually reading this... Subsequently, Uncle Mike's strong contributions while in Catalano helped fuel the release of both their self-titled debut and their sophomore effort, "Into the Darkness." 
  
With his insatiable lust for cosmic dominance and power, Uncle Mike joined forces with Papi Tom and founded what would eventually become the unholy trinity of Papi LeGusta. Writing and recording Papi LeGusta's music for the last four years, Uncle Mike is ready to show you what happens as a result of bringing the sausage to the fest since 1974.